Do you want to date crossdressers?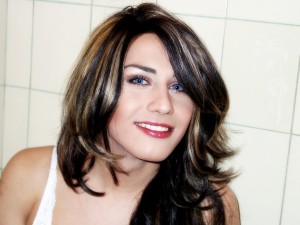 Thinking About Dating A Crossdresser? Crossdressers are more common than most people would believe.
It has been estimated that at least one percent of the male population cross dresses.
Once considered strictly taboo, society is slowly becoming more accepting cross dressing activities. Still, it can be very difficult to meet crossdressers for dating so many turn to the personals.
Online personals sites offer a great way for transgender folks and their admirers to meet. You can browse the personals to find local people who interest you, then chat online in the webcam enabled chat rooms. If all goes well you may find yourself out on the town with a new friend or on a romantic date with a potential new lover.
So who wants to date a crossdresser?
Crossdressers seeking cross dressing activity partners
Crossdressers seeking men
Crossdressers seeking women
Men seeking crossdressers
Women seeking crossdressers

Here are some quick facts about crossdressers that you may find interesting.
Crossdressers represent all sexual orientations from strictly heterosexual to strictly homosexual, but many are bisexual. Some will actually date men when they are dressed but they remain exclusively heterosexual when the are presenting as male. Many crossdressers are married. Sometimes they keep their cross dressing secret from their spouse or significant other. Other times they actively involve their partner and may even seek out a mate who accepts their transgender behavior.
Cross dressing can often bring about increased sensitivity and understanding for their women mates. Accepting wives may find this to be greatly beneficial for their marital and sexual relationships. It doesn't mean that these women are lesbians. Some may in fact be attracted to the femininity of their cross dressing partners, but others feel a need to separate their feelings. They may love their male partner and simply be "girlfriends" with the female persona of their partner.
Men who are able to freely express their inner femininity in a relationship often find a heightened sense of arousal and sensitivity to the needs of their partners. It is quite liberating to be able to express their true inner woman. Mates who understand this will usually be rewarded with a very fulfilling relationship.
Crossdressers tend to be well educated, high achievers. Their dressing activities have a calming effect. Some will dress daily, or almost daily, while others only dress occasionally. When they do dress, they tend to dress nicely, with a definite feminine flair.
Try a search of the crossdresser personals.  You're sure to find locals looking for someone just like you.  Increase your chances by placing your own personal ad. Start dating now!
---
NEW!

Crossdressers Chat and Social Network


CROSSDRESSERS COMMUNITY & SUPPORT: We have thousands of transgender community members and friends. Crossdressing chat is a great way to explore your place in the transgender community. Come join us in a safe, welcoming environment and meet new friends! We have chat rooms designed specifically for the transgender community and trans support rooms.

CROSSDRESSER ADMIRERS: If you're an admirer or want to engage in naughty chat we have you covered too. Just sign up and look in the crossdressers chat rooms list for adult-themed rooms just for you!

We've created a crossdressers social network platform with something for everyone. We don't have a lot of chat rules but we need a few to be sure the chat flows smoothly. Please read through the chat rules and make sure you follow them. Join the conversations and get to know everyone. There are some great transgender folks and community friends who will be happy to chat with you. Click here to sign in or join crossdresser chat – it's always free!
Crossdressing Chat – You Must Agree To The Rules Stated Below
Crossdresser Chat Rules: The trans chat room is frequently monitored by moderators who may or may not identify themselves as staff members. You must abide by their instructions at all times. We try not to be overbearing but some simple rules are needed to ensure a sense of safety and a free flow of live chat.
1. You must be at least 18 years of age per the site rules.
2. Name-calling, harassment, racism, bigotry, and general disrespect towards other chatters is not permitted.
3. Do not publicly or privately post any personally identifying information or private conversations.
4. Conversations involving politics and religion are allowed only in the Politics and Religion & Spirituality rooms, respectively.
5. Arguing with chat moderators is not permitted.
6. Please block members who cause problems or with whom you have personal issues.
7. Do not post Craigslist style ads in the lobbies. (eg. 24/looking for phone or cam fun. etc.) Use topic rooms for these kinds of chat requests.
8. Do not spam or flood the room.
9. Cybering in group/public chat is only allowed in the adult-themed rooms.
---
Looking For More?
Find anything you need right here! You're just a click away from new friends, new lovers and a whole new, confident, you!
---
PRIVACY POLICY: We take your privacy seriously. Date-Crossdressers.com does not collect any personally identifiable information. This is a free site. We are an authorized affiliate of some sites that may appear on this site, however, you are never under obligation to make any purchase to access all the content on this site. Please contact us if you have any questions regarding this privacy policy.